Pierre DeBar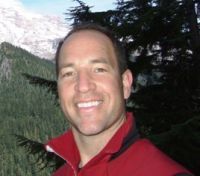 Holistic PractionerLMT, NCTMB, AMTA, Breath Coach
Qualifications: Chicago School of Massage Therapy, National Guild of Hypnotists, University of Wisconsin-Madison, BA, Illinois Licensed Massage Therapist, AMTA Member, Nationally Certified in Therapeutic Massage & Bodywork
Profile page with the Rub Hub (includes Reviews):
Http://www.therubhub.com/profile/pierredebar
Background: I have been a practicing Massage Therapist for over 16 years. I am a graduate and was a faculty member at the Chicago School of Massage Therapy/Cortiva Institute - Chicago. I have lectured on kinesiology, Earthing-Grounding, hypnosis, breathwork, and therapeutic/clincal bodywork at various conferences around the country. Additionally I have worked with the University of Wisconsin and Northwestern University Athletic Departments, as well as the Sports Medicine Department of the Aspen Club & Spa in Aspen, CO. I have trained with Trent Nelson in Conscious Connected Breathing and most recently trained with James Waslaski in Orthopedic Massage Therapy. I have worked with and coached amateur, professional, and Olympic athletes in all of the various modalities to enhance the potential of their performance and their energy.
Philosophy: I consider myself a "Wholistic Body Coach". I can help facilitate change on the physical, emotional, mental and energetic level. However, it requires a partnership between myself and the client. I can only do so much, however, when combined with the "will" to change by the client, amazing healing can happen. My hope is that you will leave a treatment with me feeling aligned, relaxed, energetically charged, focused, and inspired about your own healing and your own life.

Favorite Websites of Mine
http://www.youtube.com/watch?v=lF1W78zhZq0 - Video of me sharing a simple 3 step breathing technique to be used at any time for stress reduction and focus.
http://www.themeditationpodcast.com - The meditations I go to sleep and wake up to.
http://www.calm.com - Wonderfully simple meditation site, 2min, 10min, or 20min meditations.
http://www.rebootyourbrain.com.au/informationaboutstressanddepression.htm - Some wonderful videos on Brain Wave Vibration techniques to open up your brain stem and fascial/muscular restrictions in the neck and head.
http://www.johnsacelli.org/sacelli_content.html - John Sacelli has been my spiritual mentor and guide for over 10 years. He is a master linguist specializing in "Angel-Lynx" and the hidden truth/meaning behind every word. Powerful!
http://www.nps.gov - Being an avid outdoor enthusiest, I love to promote the National Parks Site.